Introduction to the First Epistle of Peter
Introduction
If there is one thing that everyone experiences in this world is suffering. Of course people suffer consequences from wrongdoing such as break the law. However, Christians strive to do what is right and still suffer. There are even those followers of Christ that suffer physically and even die for the faith. If believers are not careful, this can lead to discouragement and even abandonment of the faith.

Fortunately, Peter addresses this concern by writing this epistle. In it there is encouragement to be found in the deepest times of suffering. Not only is there encouragement, but there is even glory that comes to us through our Christian suffering. Thus, rather than despair, this epistle demonstrates that there is true hope through our times of suffering.

Author
Historical Evidence
The author states that he is "Peter, an apostle of Jesus Christ" (1:1). The author's frequent references to Christ's suffering (2:21-24; 3:18; 4:1; 5:1) demonstrate that he had intimate knowledge of the events. Furthermore, he calls Mark his "son" (5:13), recalling his affection and love for the man and family mentioned in Acts 12:12.
There are also many references to Peter's life and ministry throughout this letter:
1. 1:8 implies that the author had seen the Messiah in a way that the readers had not.
2. 2:10 presents Messiah as the Cornerstone. In Matt. 16:13-20 contains Peter's confession that Jesus is the "Christ, the Son of the living God." Jesus also acknowledges to Peter that the church would be built upon that foundation (lit. "this rock" cf. v. 18). Christ is the Cornerstone and Foundation of the church.
3. In 2:5 there is a reference to "living stones." In John 1:42 the Lord changed Simon's name to Peter (Greek) or Cephas (Aramaic). Both names mean stone. Thus, through faith in Messiah, Peter became a living stone. Furthermore, in 2:7 the author quotes from Psalm 118:22: "the stone that the builders rejected, this became the very corner stone." This passage was also quoted by Peter when he was arraigned in Acts 4:11.
4. 2:13-17 encourages the reader to submit to governmental authorities. There was a time when Peter himself did not submit to authority, but rather cut off the ear of the high priest's slave (John 18:10)! Had the Lord not healed the slave, he would have certainly been punished (or even executed).
5. 2:21-24 appears to indicate that the author had intimate knowledge of the trial and death of the Lord. In Luke 22:54 Peter watched in the background as the Lord suffered without defending himself. Also in 2:24 the Messiah was crucified—a fact that Peter frequently preached about (cf. Acts 5:30; 10:39).
6. While 2:25 exhorts true believers to return to the "Shepherd and Guardian of your souls," this must have also reminded Peter of his own denial of the Lord and his consequent restoration (John 21:15-19).
7. In 4:8 the writer states that "love covers a multitude of sins." Matt. 18:21-22 recalls an event in Peter's life when he asks the Lord "how often shall my brother sin against me and I forgive him? Up to seven times?" Jesus said to him, "I do not say to you, up to seven times, but up to seventy times seven."
8. No doubt when Peter wrote in 4:16 "but if anyone suffers as a Christian, he is not to be ashamed, but is to glorify God in this name", he recalled his own flogging in Acts 5:40-42 where it states that "they went on their way from the presence of the Council, rejoicing that they had been considered worthy to suffer shame for His name."
9. 5:1 states that the author is a "witness of the sufferings of Christ, and a partaker also of the glory that is to be revealed." While Peter was a witness to the sufferings of Messiah, he also was a witness to the transfiguration of Jesus when He "was transfigured before them; and His face shone like the sun, and His garments became as white as light" (Matt. 17:1-6).
10. Furthermore, in 5:2 Peter reminds the elders to "shepherd the flock of God." No doubt Peter can he can hear the words of the Savior echo from John 21:15-17: "Tend My lambs...Shepherd My sheep...Tend My sheep."
11. And when the author says in 5:5 to "clothe yourselves with humility," surely he was reminded of the time in John 13:3-5 when the Savior wrapped himself with the apron of a slave and began to wash the disciples' feet. In fact, the whole section on pride and humility (5:5, 6) is all the more meaningful when we remember Peter's proud assertion that he would never deny the Lord (Mark 14:29-31) and his subsequent threefold denial of the Savior (Mark 14:67-72) (MacDonald, p. 1064).
12. Just as Peter reminds his readers in 5:8 that "Your adversary, the devil, prowls around like a roaring lion, seeking someone to devour," he also remembers the time when Jesus said to him, "Simon, Simon, behold, Satan has demanded permission to sift you like wheat…"
13. Furthermore, the material found in this letter is very similar to the messages that he preached in Acts. For example, in Acts 4:10-11 he preached that Christ is the stone rejected by the builder (2:7-8). In Acts 10:34 he states that Christ is no respecter of persons (1:17).
Therefore, it is logical to assume that Peter penned this epistle.
Textual Evidence
There is considerable evidence that John wrote this epistle. Firstly, the author knew the man Christ Jesus extremely well, having "…heard, … seen with [my] eyes, … looked upon, and [my] hands have handled, of the Word of life" (v. 1) This person spent considerable time daily with the Messiah; and as a result, was probably one of the disciples. The literary style of this epistle is very similar to the Gospel of John. Thus, the author is one and the same.
Objections to Petrine Authorship
While the text explicitly states that Peter is the author, there are modern critics that doubt that Peter penned this epistle. Their objections are based on the following three points:
1. No official persecutions of the church took place during Peter's lifetime.
2. The epistle echoes some of Paul's teachings.
3. The Greek style of writing seems to be more advanced than what one would expect from an uneducated, Aramaic-speaking fisherman.

Objections Answered
Upon further examination, there are several problems with the objections listed above. The first objection assumes that the early church did not experience persecution, which according to the book of Acts is false. While persecution may not have been an official government policy until the emperors Domitian (A.D. 81-96) and Trajan (A.D. 98-117), these persecutions could have referred to any number of local incidents.
As far as the last two objections are concerned, they can be resolved through an understanding of the role that Silvanus played in completing this epistle. He was an associate of the apostle Paul (2 Cor. 1:19; 1 Thes. 1:1; 2 Thes. 1:1). Consequently, many of Paul's teachings would be reflected in this epistle.
The other objection that Peter, being an "uneducated" fisherman (Acts 4:13), could not have written the text in such "sophisticated Greek," contains several flaws. First of all, when Acts 4:13 states that Peter and John were "uneducated and untrained men," this is not an indication that these men were illiterate; rather, it means that there did not have the formal rabbinical education of that day. In addition, Koine Greek was commonly spoken throughout the Roman Empire and would have been the second language of the Jews living in the Land. Therefore, even though Aramaic would have been Peter's primary language, he would have understood Greek. Also in 5:12 Peter said that he wrote this letter through Silvanus, who was also known as Silas. He was the messenger who took the letter to its intended recipients.
"Since dictation was common in the ancient Roman world (cf. Paul and Tertius; Ro 16:22), and secretaries [called amanuensis] often could aid with syntax and grammar. So Peter, under the superintendence of the Spirit of God, dictated the letter to Silvanus, while Silvanus, who also was a prophet (Ac 15:32), may have aided in some of the more classical Greek" (MacArthur, p. 1905).
Therefore, in light of both internal and external evidence, there is no doubt that the apostle Peter wrote this epistle.
Biography
Peter and his ministry are a focus throughout the New Testament.
"After the name of our Lord Himself, no name comes up so often in the Four Gospels as Peter's name. No disciple speaks so often and so much as Peter. Our Lord speaks oftener to Peter than to any other of His disciples; sometimes in blame and sometimes in praise. No disciple is so pointedly reproved by our Lord as Peter, and no disciple ever ventures to reprove his Master but Peter. No other disciple ever so boldly confessed and outspokenly acknowledged and encouraged our Lord as Peter repeatedly did; and no one ever intruded, and interfered, and tempted Him as Peter repeatedly did also. His Master spoke words of approval, and praise, and even blessing to Peter the like of which He never spoke to any other man. And at the same time, and almost in the same breath, He said harder things to Peter than He ever said to any other of His twelve disciples, unless it was to Judas" (Whyte, 1:46).
An overview of Peter's life and ministry provide an important backdrop to the thoughts and feelings that went into this epistle.
His Name
The author is known by three different names in Scripture. His Hebrew name was Shimon (Simon, cf. Mark 1:16; John 1:40-41). It means "hears" or "hearing" and is a variation of the name Simeon, who was one of Jacob's twelve sons who was born of Leah (Gen. 29:33). His Aramaic name was Cephas (Kefa), which means "rock." Finally his Greek name was Peter (Petros), meaning "stone" or "pebble." It is clear that the names Cephas and Petros fit him well as he goes from one who hears and responds to the call of discipleship to one who is a strong "rock" in the leadership of the early church.
His Calling
Originally, Peter was from Bethsaida (John 1:43-44), but by the time he became a follower of Jesus, he had moved to Capernaum (Mark 1:21, 29). Peter was led to Christ by His brother Andrew (John 1:40-42). Furthermore, he was married since he had a mother-in-law (Mark 1:29-31) and that his wife most likely accompanied him in ministry (1 Cor. 9:5).
Peter was called to be a disciple of Christ during his earthly ministry (Mark 1:16-18). It is during this time that Peter and his brother Andrew were partners in a lucrative fishing business, along with James and John (see also Luke 5:3-11). All this changes, however, when "Jesus says to them 'Follow Me, and I will make you become fishers of men.' Immediately they left their nets and followed Him." There was no hesitation on their part. There was no scrambling to secure possessions or backward glances of regret. Jesus simply called them and Peter and Andrew followed.
One author had this take concerning Peter's nature:
"Peter was a Galilean, and a typical Galilean. Josephus was for a time governor of Galilee and he knew the Galileans well. He says of them: 'They were ever fond of innovations, and by nature disposed to changes...They were ever ready to follow a leader and to begin an insurrection.' He goes on to say that they were notoriously quick in temper and given to quarreling, but that withal they were the most chivalrous of men. 'The Galileans have never been destitute of courage.'...The Talmud says of the Galileans: 'They were ever more anxious for honor than for gain.' Quick-tempered, impulsive, emotional, easily roused by an appeal to adventure, loyal to the end—Peter was a typical man of Galilee" (Barclay, p. 18).
His Role
After his call to discipleship he was later appointed as an apostle (Matt. 10:2; Mark 3:14-16). Peter then quickly rose to a position of leadership among the disciples. In Matthew 10:2, Peter is referred to as "the first" among the Twelve. The Greek word is protos, which can mean not only first in order but chief or first in prominence (Swindoll, p. 3). Therefore, based on the fact that his name appears first in the apostolic lists (Matt. 10:2-4; Mk. 3:16-19; Lk. 6:13-16), he was Chief of the Apostles.
As the prominent leader he was the spokesman for the disciples (i.e. Matt. 18:21; 19:27; Mark 8:29; John 6:67-68). One of the most well-known occasions was when Jesus asked this question to his disciples: "But who do you say that I am?" (Matt. 16:15). The "you" in this question is plural. In order words, he is asking, "who do you all say that I am?" As the spokesperson Peter answered, "You are the Christ, the Son of the living God" (Matt. 16:16). Consequently, it was to Peter that Jesus gave "the keys of the kingdom" (Matt. 16:13-20).
His Denial
While Peter was a disciple who was known for his triumphs, he also had weaknesses. His ultimate act of weakness is seen during the events leading up to the crucifixion of Jesus.
Just after Peter acknowledged Jesus as the Messiah, the Son of the Living God, the Master began to tell the disciples how he must go to Jerusalem to suffer, die and then be raised from the dead. Peter, in his impulsive Galilean style, began to rebuke the Lord: "God forbid it, Lord! This shall never happen to You" (Matt. 16:22).
Not only was he rebuked sternly for his comments, but his pride exposed itself shortly thereafter. "Then Jesus said to them, 'You will all fall away because of Me this night, for it is written, 'I WILL STRIKE DOWN THE SHEPHERD, AND THE SHEEP OF THE FLOCK SHALL BE SCATTERED.' But after I have been raised, will go ahead of you to Galilee.' But Peter said to Him, 'Even though all may fall away because of You, I will never fall away.' Jesus said to him, 'Truly I say to you that this very night, before a rooster crows, you will deny Me three times.' Peter said to Him, 'Even if I have to die with You, I will not deny You'" (Matt. 26:31-35).
As a result, during the Last Passover Jesus said special prayer for Peter because of Satan's desire to sift Peter as wheat (Luke 22:31-34). It all started at Gethsemane, when Jesus rebuked him for falling asleep (Matt. 26:40-41; Mark 14:37-38). Even when Jesus was arrested and Peter drew his sword to defend Jesus, he was rebuked as well (John 18:10-11).
Peter's failure follows shortly: "Now Peter was sitting outside in the courtyard, and a servant-girl came to him and said, 'You too were with Jesus the Galilean.' But he denied it before them all, saying, 'I do not know what you are talking about.' When he had gone out to the gateway, another servant-girl saw him and said to those who were there, 'This man was with Jesus of Nazareth.' And again he denied it with an oath, 'I do not know the man.' A little later the bystanders came up and said to Peter, 'Surely you too are one of them; for even the way you talk gives you away.' Then he began to curse and swear, 'I do not know the man!' And immediately a rooster crowed. And Peter remembered the word which Jesus had said, 'Before a rooster crows, you will deny Me three times.' And he went out and wept bitterly" (Matt. 26:69-75).
Thus, even this apostle who received the surname "rock" (petros) had moments of weakness like us.
His Restoration
Fortunately that is not the end of the story. After the resurrection an angel told the women at the tomb: "But go, tell His disciples and Peter" (Mark 16:7).
"Those who know these types of things say that the Gospel of Mark is really the transcribed notes and dictated thoughts of Peter. If this is true, then it was Peter himself who included these two words! And if these really are his words, I can't help but imagine that the old fisherman had to brush away a tear and swallow a lump when he got to this point in the story" (Lucado, p. 95).
Eventually the Lord asked Peter three times if the disciple loved him. Each time Peter reaffirms his love for him. The Lord's restoration of Peter is evident when he recommissions him with the following words: "Tend My lambs…Shepherd My sheep…Tend My sheep" (John 21:15-17). How encouraging it is to know that when we come clean and are honest with God, he is capable of restoring our ministries and lifting us back up again. Our God is a God of second chances!
His Leadership
Having been restored to the ministry, Peter asserted his leadership in Acts by initiating a plan to replace Judas (Acts 1:15). In Acts 2, with the coming of the Holy Spirit, Peter became the leading preacher of the early church. Peter, along with John, healed the lame man at the temple (Acts 3). He also defied the Sanhedrin, refusing to be silent about Jesus (Acts 4). He exercised his apostolic authority with his pronouncement of judgment over Ananias and Sapphira (Acts 5). He decisively rebuked Simon the magician (Acts 8).
Since Peter had the "keys of the Kingdom of Heaven" (Matt. 16:19), he opened the door of salvation to the Jews (Acts 2); the Samaritans (Acts 8) and the Gentiles (Acts 10). His bold and loving leadership style was evident at the Jerusalem Counsel where he defended Gentile Christianity (Acts 15).
His Death
Although Scripture does not disclose the death of neither Peter nor his wife, tradition states that Peter had to watch his wife being crucified. While he was watching her die, he kept encouraging her with the following words, "Remember the Lord!" Tradition also states that when it came time for him to be crucified, he chose to be crucified upside down since he was not worthy to be crucified like Jesus (ca. 67-68 C.E.).
In conclusion "this same man—called from a blue-collar occupation, characterized by impulsiveness and boldness, marred by weaknesses and failures, and restored to prominent leadership—wrote the New Testament books of 1 and 2 Peter. He was a servant leader who could identify with failure, understand pain and endure suffering" (Swindoll, p. 6).
Date, Place and Destination
Date
1 Peter 2:13-17 teaches that government is helpful to those who do right. As a result, may feel that this passage is too conciliatory to be written after the start of the Neronian persecution of Christians (64 C.E.). It is likely that Peter wrote this epistle between the death of James in 62 and the outbreak of trouble in the capital of Rome in 64.
Place
When Peter wrote this epistle he stated that he was in "Babylon" (5:13). While there are many theories as to where Babylon is located, there are three likely possibilities:
1. Babylon could refer to a Roman outpost in northern Egypt. However, this is not likely because it is too obscure and there are no reasons that would suggest that Peter was there.
2. The most common selection for "Babylon" is an alias or code word for Rome. In ancient times of persecution, writers exercised unusual care not to endanger Christians by identifying them (MacArthur, p. 1906). Furthermore, according to tradition Peter followed James and Paul and died as a martyr near Rome about two years after he penned the letter. Many commentators feel that Babylon is a symbolic reference for Rome (cf. Rev. 17, 18).
3. Ancient Babylon, the literal city on the Euphrates in Mesopotamia, is the most likely choice. There is no reason indicated in this passage to suggest not taking the word literally. Furthermore, at that point in Jewish history, Babylon was the center of Judaism outside the Land. This occurred during the period when the Babylonian Talmud was being developed. Since Scripture states that Peter was the Apostle to the Circumcision, it is logical that he would have migrated to Babylon eventually after the persecution of Jewish believers spread throughout the Promised Land. Therefore, at the time Peter wrote his letter, he was already in Babylon.
Destination
Peter describes the recipients as "those who reside as aliens, scattered throughout Pontus, Galatia, Cappadocia, Asia, and Bithynia, who are chosen according to the foreknowledge of God the Father." The key word is "aliens." This Greek word means "alien nationality" and "temporary resident." These Jewish believers were living outside the Land alongside pagan Gentiles and were considered to be resident aliens. Thus, the term "aliens" describes their relationship to the world.
Not only are the recipients "temporary residents", but they are of the Dispersion ("scattered"). The word Dispersion (Greek: diasporas) remains a technical Jewish term to this day and refers to Jews living outside the Land. This word is used twice elsewhere in John 7:35 and James 1:1. In this case, the reference is not to all Jews but to only those Jewish believers dwelling outside the Land. In 1 Peter 2:12 and 4:3 we see the distinction between the Jewish believers and the Gentiles among whom they live. Thus, Peter is writing specifically to the Remnant of Israel; the Jewish believers of that day (Fruchtenbaum, p. 319).
This epistle was written to elect Jewish believers scattered throughout what was then known as Asia Minor but is today known as Turkey. The regions mentioned were Roman provinces. The first place mentioned is Pontus, which is located on the south shore of the Black Sea. The second place mentioned is Galatia in central Asia Minor, which included the Celtic Galatians who lived in Northern Galatia. Next is Cappadocia in Eastern Asia Minor. The fourth location that is mentioned is Asia, in this context means Western Asia Minor, where most of Paul's missionary activities took place. The final place mentioned is Bithynia, located on the southern shore of the Black Sea just west of Pontus.
Characteristics
Similarities to Pauline Epistles
There are similarities that can be found between this epistle and the Pauline epistles. The first similarity is the opening greeting found in 1:2: "May grace and peace be yours in the fullest measure." Similar Greetings can be found in Romans 1:7; 1 Corinthians 1:3; 2 Corinthians 1:2; Galatians 1:3; Ephesians 1:2; Philippians 1:2; Colossians 1:2; 1 Thessalonians 1:1; 2 Thessalonians 1:2; 1 Timothy 1:2; 2 Timothy 1:2; Titus 1:4; Philemon 3.
There are also similarities among themes in both the Pauline and Petrine epistles. Here are a few similarities:
1. Certainty of Our Future Inheritance (1:3-12; cf. Rom. 8:17; Col. 3:24; 2 Tim. 4:8)
2. Submission to government (2:11-17; cf. Rom. 13:1-4)
3. Submission to masters (2:18-25; cf. Eph. 6:5)
4. Submission in the family (3:1-7; cf. Eph. 5:22-25; Col. 3:18-19; 1 Cor. 9:19)
5. Doctrine of the Last Days (4:7-11; cf. Rom. 13:12; 1 Thes. 1:10)
6. Requirements for Christian leaders (5:1-4; cf. 1 Tim. 3:1-7; Titus 1:9)
Use of Imperatives
One notable characteristic of the epistle is the use of imperatives. Beginning with 1:13, which follows the opening paragraph of thanksgiving, there is a continuous chain of commands throughout the book (Tenney and Dunnett, Ed. pp. 352-353):
Imperatives

Verse Location

Be sober

Fix your hope...on the grace

Be holy

Conduct yourselves…in fear

Love one another

Long for the spiritual milk

Be subject to every human institution

Honor all people

Love the brotherhood

Fear God

Honor the king

Servants, be submissive

Wives, be submissive

You husbands…live with your wives

All of you be…

Do not fear

Do not be troubled

Sanctify Christ as Lord in your hearts

Arm yourselves

Be of sound judgment

Be of sober spirit...

Do not be surprised

Keep on rejoicing

Make sure that none of you suffers

He is not to be ashamed

Glorify God

Those also…shall entrust their souls

Shepherd the flock of God

Be subject to your elders

Clothe yourselves with humility

Humble yourselves

Be of sober spirit

Be on the alert

Resist the devil

1:13

1:13

1:15

1:17

1:22

2:2

2:13

2:17

2:17

2:17

2:17

2:18

3:1

3:7

3:8

3:14

3:14

3:15

4:1

4:7

4:7

4:12

4:13

4:15

4:16

4:16

4:19

5:2

5:5

5:5

5:6

5:8

5:8

5:9
These numerous imperatives give the epistle a directness and informality similar to a preacher. In other words, Peter was speaking from his heart, not writing a formal essay.
Purpose
Present Suffering
The occasion for the suffering of these Jewish believers was persecution. In fact persecution is mentioned five times in this epistle (1:6-7; 2:19-20; 3:13-17; 4:12-19; 5:8-10). While there are only five chapters in this book, each chapter touches on the subject of persecution.
Suffering is one of the main points of this epistle as it is mentioned no less than sixteen times. The churches were "distressed by various trials" (1:6); some of their members had to "bear up under sorrows when suffering unjustly" (2:19); there was a possibility that they might have to "suffer for the sake of righteousness" (3:14); even for doing what is right (3:17). Darker days might be ahead, for a "fiery ordeal" was coming on them in which they would be classified with murderers, thieves and evildoers. Peter urged them not to be ashamed if they suffer "as a Christian" (4:12-16). They also were to take comfort in the fact that they were not the only ones suffering, as other Christians throughout the world would be affected as well (5:9).
Present Hope
As a result of the suffering, these scattered and battered Christians needed spiritual encouragement and hope. The author knew the triumphant outcome of God's purpose for the world (1:4). The triumph of the future does not depend on what we have done, but rather on the resurrection of Jesus Christ. Because God raised Christ from the dead, "His great mercy has caused us to be born again to a living hope" (1:3).
Because Christ has been raised from the dead, His suffering and death have meaning. The believer can gain courage in present adversity by looking to the example of Christ in His suffering. We have a sure hope for the future because of Christ's resurrection. This truly is a "living hope," for it is one we can live by, even in the midst of "various trials" (1:6).
Present Living through Obedience
1 Peter is an epistle of hope with a focus not on wishful thinking, but on present help. No biblical writer shows the connection between faith and behavior in a clearer manner than does Peter. "Behavior," in fact, is a key word in this epistle (1:15, 17-18; 2:12; 3:1-2, 16).
Peter's stress on behavior, however, is not an appeal to some vague sense of "moral goodness" in people. The behavior Peter describes is the result of a life reclaimed by the perfect power of Jesus Christ. Christ has redeemed believers (1:18-19); Christ upholds and guides them (1:8; 2:25); and Christ will reward them (5:4). It is clear that Christ is both the model and goal of the redeemed life. Consequently believers may move forward in their Christian walk, confident that the end will result in joy and salvation (2:11; 4:13-14).
Furthermore, Peter exhorted his readers that by living an obedient, victorious life during times of suffering a Christian can actually evangelize a hostile world (cf. 1:14; 2:1, 12, 15; 3:1-6, 13-17; 4:2; 5:8, 9). Believers are constantly exposed to a world system controlled by Satan and his demons. We know that our "adversary, the devil, prowls around like a roaring lion, seeking someone to devour" (5:8). One of his purposes is to discredit the church and to destroy its credibility and integrity. But believers are to "resist him" through the power of holy living.
The Certainty of Salvation and Eternal Life
It is clear throughout this epistle that that suffering is only a part of the Christian journey. However, if one side of the coin is suffering, then the other side of the coin is glory. For just as Christ first suffered and was then glorified, so believers also must follow Him from suffering into glory. As a matter of fact, glory is mentioned throughout this epistle no less than ten times.
Peter emphasizes how present suffering is to be followed by future glory (1:7, 11; 4:13-17; 5:1, 10). These are words of encouragement to fellow-believers facing hard times. Therefore, the point is that the believer will attain his glory by means of suffering. This is the hope that we have as believers.
Structure of the Epistle
The Salvation and Hope of the Believer (1:3-2:12)
This epistle contains three major divisions. The first division is the salvation and hope of the Believer. The key passage in this section is 1:3-4: "Blessed be the God and Father of our Lord Jesus Christ, who according to His great mercy has caused us to be born again to a living hope through the resurrection of Jesus Christ from the dead, to obtain an inheritance which is imperishable and undefiled and will not fade away, reserved in heaven for you."

It is in these verses that salvation and hope are comingled. It is because of the sacrifice of Christ that salvation is available to all who believe. But Christ came to bring more than just forgiveness of sins; he came to give hope. Because he conquered death and rose to new life, we too have been born into this same new life—life everlasting in the loving presence of God. This hope strengthens us through our trials, encourages us through our tribulations, and spurs us on to live holy lives (1:14-16).
The Submission and Obedience of the Believer (2:13-3:12)
The second part of 1 Peter extends from 2:13 to 3:12. This section consists of the submission and obedience of the believer. It is clear in this section that there is a corresponding relationship between submission and obedience. It teaches that the Christian's lifestyle is to be a testimony to non-believers (2:13-17). As part of that testimony believers are to "Submit [themselves] for the Lord's sake to every human institution" (2:13). There is to be submission to government leaders, to their masters—even unjust ones—bearing their humiliation as Christ bore His (2:18-25). Therefore, rather than retaliating, we must again "do what is right."
This pattern of obedience through submission even extends to the family (3:1-7) and in the realm of the church (vv. 8-12). Again, the reason for submission is that believers are not ultimately submitting themselves to human authority but to divine authority (2:13-14). Therefore, in all things, let a blameless lifestyle bring shame on whoever would show opposition (3:8-22).
The Suffering and Glory of the Believer (3:13-5:11)
The third and final part of 1 Peter addresses the suffering and glory of the Believer (3:13-5:11). There again is glory and hope for the believer: "But even if you should suffer for the sake of righteousness, you are blessed" (3:14). Rather than giving in to fear during persecution, believers are to remember the Lord Jesus Christ as well as be ready to explain our hope. It is equally important for believers to keep a clear conscience to thwart the enemies' slander (3:14b-16).
Peter then reminds his readers that Christ suffered unjustly in order to provide redemption (vv. 17-20). He then reminds his audience that as Christ is pure, so his followers must be pure, abstaining from sin as well as loving and serving fellow Christians so that together they glorify God (3:21-4:11). They can rejoice in sharing Christ's sufferings because of the glory that awaits them (4:12-19). While it is important for believers to ensure that they do not suffer for the consequences of their own sin, it is equally important when believers experience a "fiery ordeal" of suffering for following God's will, that they will not only endure but rejoice and gain new perspective so that they continue to do what is right (4:12-19).
It is also important for believers to understand that they do not suffer their trials in isolation, but rather every believer is a part of a flock that is lovingly tended by faithful shepherds (5:1-5). In their pastoral duties, church elders are to follow the example of the Chief Shepherd Jesus, who perfects, establishes, and strengthens the flock. Finally, Christians need to know that no matter how formidable the adversary, the power of God is available to help us endure (vv. 6-11).
Throughout this section the author not only presents a strategy in handing suffering, but he also reminds the Jewish believers of the "revelation of his glory" (4:13). When believers persevere, they will receive blessings from God when the Christ returns. He will even reward the faithful elders for their diligent care of His people with the "unfading crown of glory" (5-1-4). This is just a reminder of the "inheritance which is imperishable and undefiled and will not fade away, reserved in heaven" for all believers.
Outline
I. The Salvation and Hope of the Believer (1:1-2:12)
A. Salutation 1:1-2
B. Salvation of the Believer 1:3-12
1. Hope for the Future 1:3-4
2. Trials for the Present 1:5-9
3. Anticipation in the Past 1:10-12
C. Sanctification of the Believer 1:13-2:12
1. "Be Holy" 1:13-21
2. "Love One Another" 1:22-25
3. "Desire the Pure Milk of the Word" 2:1-3
4. "Offer Up Spiritual Sacrifices" 2:4-10
5. "Abstain from Fleshly Lusts" 2:11-12
II. Part Two: The Submission of the Believer (2:13-3:12)
A. Submission to the Government 2:13-17
B. Submission in Business 2:18-25
C. Submission in Marriage 3:1-8
D. Submission in All of Life 3:9-12
III. Part Three: The Suffering of the Believer (3:13-5:14)
A. Conduct in Suffering 3:13-17
B. Christ's Example of Suffering 3:18-4:6
C. Commands in Suffering 4:7-19
D. Minister in Suffering 5:1-9
1. Elders, Shepherd the Flock 5:1-4
2. Saints, Humble Yourselves 5:5-9
E. Benediction 5:10-14
Works Cited
Barclay, William. The Master's Men New York, N.Y.: Abingdon Press, 1959.
Fruchtenbaum, Arnold G. The Book of Peter, ms. Tustin: Ariel Ministries, 2005.
Fruchtenbaum, Arnold G. The Messianic Jewish Epistles: Hebrews, James, 1 Peter, 2 Peter, Jude. Tustin: Ariel Ministries, 2005.
Henry, Matthew. Matthew Henry's Commentary on the Whole Bible. Vol. 6 of Matthew Henry's Commentary. 6 vols. Peabody: Hendrickson Publishers Inc., 1992.
Lockyer, Herbert. Nelson's Illustrated Bible Dictionary. Nashville: Thomas Nelson Publishers, 1986.
Lucado, Max. No Wonder They Call Him the Savior. Portland, Oreg.: Multnomah Press, 1986.
MacArthur, John. The MacArthur Study Bible. Nashville: Thomas Nelson, Inc., 2006.
MacArthur, John. MacArthur's Quick Reference Guide to the Bible. Nashville: W Publishing Group, 2001.
MacDonald, William. Believer's Bible Commentary: New Testament. Nashville: Thomas Nelson Publishers, Inc., 1990.
Matlack, Gary, and Bryce Klabunde. 2 Thessalonians Through Revelation. Vol. 5 of God's Masterwork: A concerto in Sixty-Six Movements. 5 vols. Anaheim: Insight for Living, 1998.
Moon, Jesse K. New Testament Survey: A Study Guide. 5th ed. Irving: ICI University Press, 1999.
Swindoll, Charles R. Hope Again: When Life Hurts and Dreams Fade. Ed. Michael J. Plano: Insight for Living, 2005.
Swindoll, Charles R. and Ken Gire. Hope in Hurtful Times: A Study of 1 Peter. Anaheim: Insight for Living, 1990.
Swindoll, Charles R. New Hope for Life's Challenges: Reflections on 1 Peter. Ed. Brian Goines. Plano: Insight for Living, 2002.
Tenney, Merrill C. New Testament Survey. Ed. Walter M. Dunnett. Grand Rapids: Wm. B. Eerdmans Publishing Company, 2002.
Whyte, Alexander. Bible Characters from the New Testament reprint, New Canaan, Conn.: Keats Publishing, 1981, vol. 1.
Wigoder, Geoffrey. Illustrated Dictionary & Concordance of the Bible. Jerusalem: The Jerusalem publishing House Ltd., 1986.
For more information call or write: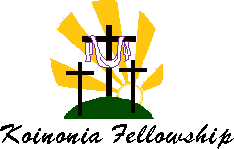 10240 W Jewell Ave #B
Lakewood, CO 80232
Phone: (303) 989-6456
Fax: (303) 942-7056