What are the Gifts of the Spirit and are they available to believers today?
After the Holy Spirits regenerates believers, He distributes spiritual gifts to them (1 Cor 12:7, 11). There are varieties of gifts that are used in a variety of ministries in the body of Christ (1 Cor 12:4-6). Furthermore, 1 Corinthians 12:7, 11 teach that every Christian without exception has at least one spiritual gift.
It is also important to understand that even though many people have different natural abilities, God only gave certain gifts. These gifts are found in Romans 12:6-8; 1 Corinthians 12:8-10, 28-30; Ephesians 4:11 and 1 Peter 4:11. These gifts are categorized according to the gifts' functions (for more information on the categorization of gifts, see He Gave Gifts By Charles R. Swindoll).
The first category is the support gifts. Such gifts are pastor-teacher, teacher, and evangelist. These gifts are foundational. They provide direction and leadership for the church. The next category is the service gifts. Such gifts include administration/leading, exhortation, faith, giving, helps/serving and showing mercy. The service gifts work quietly behind the scenes, building up and edifying the church of Christ. The final category is the sign gifts. Such gifts are miracles, healings, tongues and interpretation of tongues, among others. These gifts supernaturally manifest the Holy Spirit's power.
While there are many differences in opinion concerning the gifts, it is important for each person to "Neglect not the gift that is in [him/her]" (1 Tim 4:14). Many Christians are indifferent toward their gifts or they envy other people's gifts; as a result, they neglect using the gifts that the Spirit uniquely gave to each person. While there is a hierarchy of gifts, all of them are important. Thus, one gift is never more important than another (1 Cor 12:18-25). Rather, it is important to be faithful with the gifts that Lord has given us. We would do well to heed the Paul's instruction to Timothy, "Meditate upon these things; give thyself wholly to them; that thy profiting may appear to all" (1 Tim 4:15).
For more information call or write: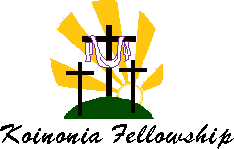 10240 W Jewell Ave #B
Lakewood, CO 80232
Phone: (303) 989-6456
Fax: (303) 942-7056